"The Meek" Stitchery Sampler Pattern
<!..............................NEXT PRODUCT.............>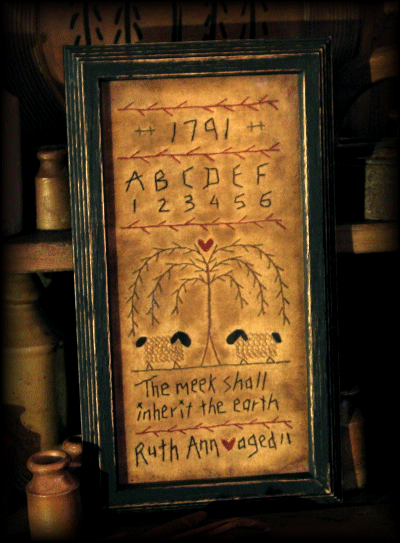 Hi Everyone! Up for your consideration today is a wonderful primitive childs sampler I stitched up for you. So charming...samplers are the perfect addition to the prim home! Each sampler has been hand stitched by me as would a small child, just learning this simple craft at her Mother's knee. Bits of muted thread, olde tattered muslin, carefully, yet crudely stitched by flickering and fading candlelight....then humbly displayed in an old worn frame.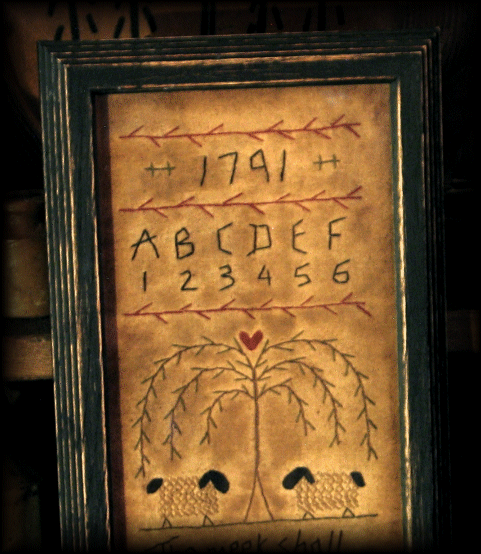 This sweet sampler measures 14" x 7 1/4" including the frame. It has been stitched on grungy muslin. The prim sheep have been cross stitched and the words say "The meek shall inherit the earth". This sampler features a prim willow tree and practice letters and numbers.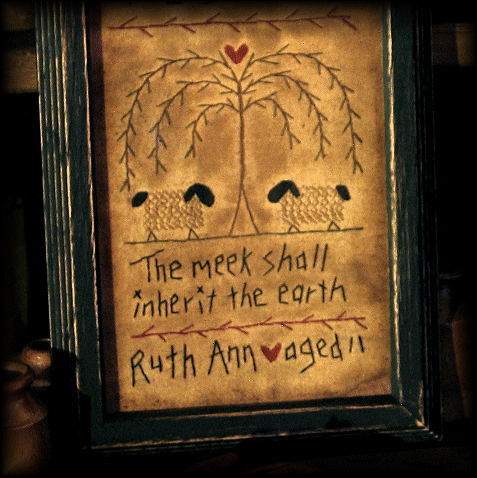 This piece has been displayed in an oak frame that has been painted Lamp Black and then distressed. The sampler is under glass and has a paper dust cover on the back with a hook so it is ready for hanging. It will come signed and dated.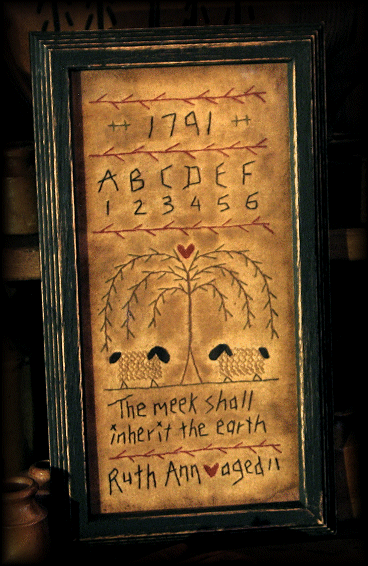 This sampler is available as a pattern if you are interested in making it yourself! Just check out this web site for over 175 doll and craft patterns. And don't forget to sign up for my newsletter so I can keep you up to date on all the going's on here at Threadbare Primitives.

Thank you for looking and God Bless!!!